Can my Vinyl Wrap Survive the Winter?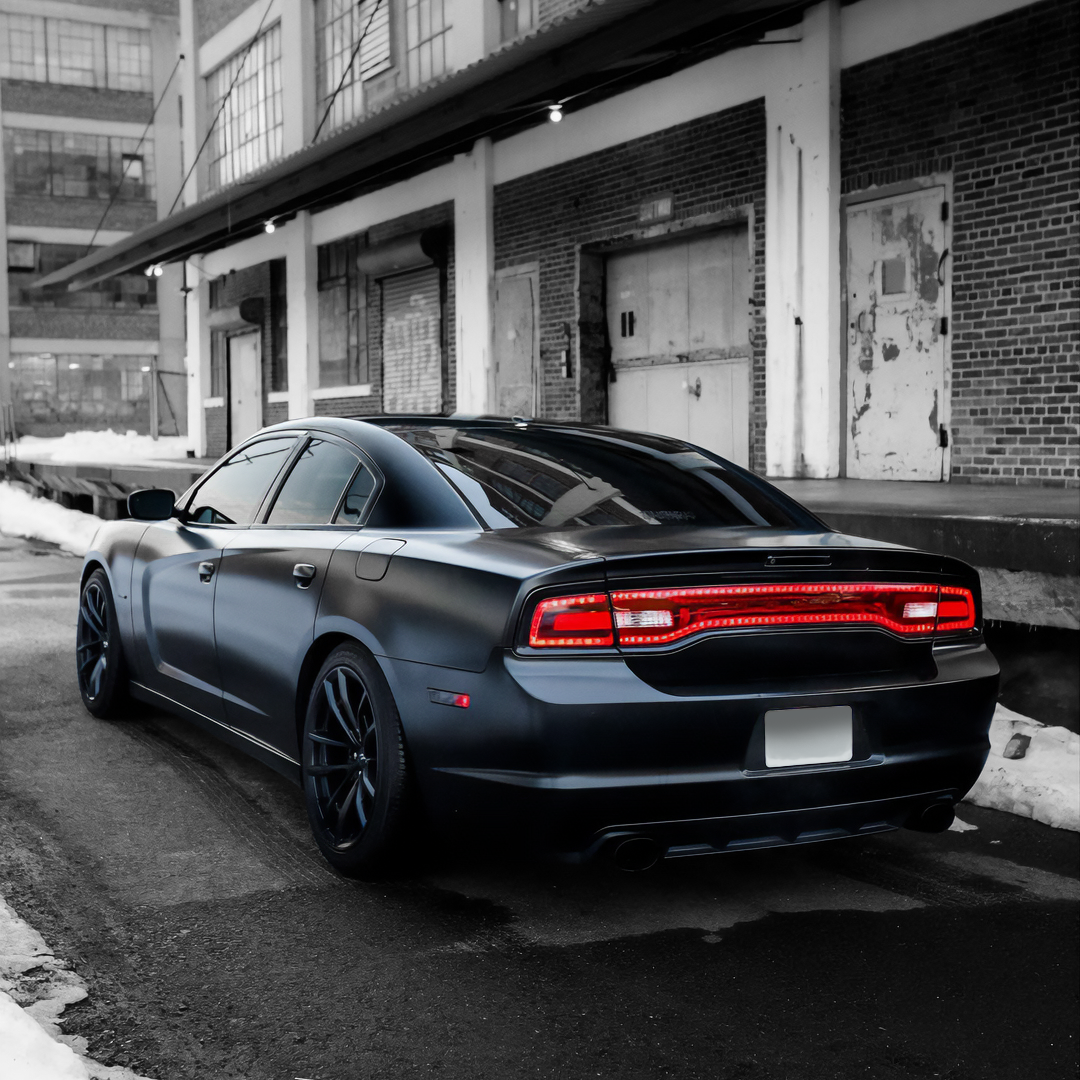 Follow These Tips to Increase the Longevity of your Vinyl Film in Cold Weather
Winter weather can be harsh on vinyl wraps, but these are steps you can take to prevent damage and keep your wrap looking great:
Use a good Ceramic Coating for your car.
Wash your car regularly. 
Use a microfiber cloth when washing your car.
Don't use any kind of scraper when getting snow or ice off your car.
Avoid using high-pressure power washer. 
Don't use hot water when cleaning car.
Ceramic Coating 
FUSE is a ceramic coating engineered by VViViD Vinyl that can resist much higher and lower temperatures than most mainstream ceramic coatings. It can withstand temperatures as low as -40°C (-40°F). This unique ceramic formula is compatible with matte, textured, and gloss vinyl films, and cleaning is a breeze. Water, dirt, grime, and other contaminants will glide right off your car for up to two years with just one coating.
You can find a bottle of FUSE here: FUSE VinylPRO Ceramic Coating
Cleaning Your Car
Wash your car regularly to remove any road salt and debris that accumulates on it. Salt can corrode the vinyl if left to accumulate over time. The ceramic coating will also help reduce the mess your car accumulates.
When washing your car in the winter, use a detergent that is not harsh and will not damage your vinyl wrap. A great example of a vinyl-safe detergent is Poorboy's World, which makes a vinyl-safe soap.
Also, avoid using power washers on your car, and instead, hand wash your vehicle with a microfiber cloth. When rinsing the detergent off your car, use cold or lukewarm water as hot water can damage the vinyl.
Avoid Scrapers
Do not use any kind of scrapers or shovels when removing snow or ice from a surface covered with vinyl wrap. Doing so can cause tears and damage to your vinyl wrap.
Example
Don Hill lives in Saskatchewan, which experiences temperatures as low as -30°C (-22°F) and even -40°C (-40°F) on some days in 2023. Don has faced the harsh winter conditions this year but thanks to these techniques, he has kept his vinyl wrap looking brand new.
Wrap used for Don's car: VViViD+ Matte Metallic Military Green (Ghost)
Bonus Tips:
Don't park under trees or anything where snow and ice can fall onto your car. 
Park in a garage as much as possible.