How to get your car featured on VViViD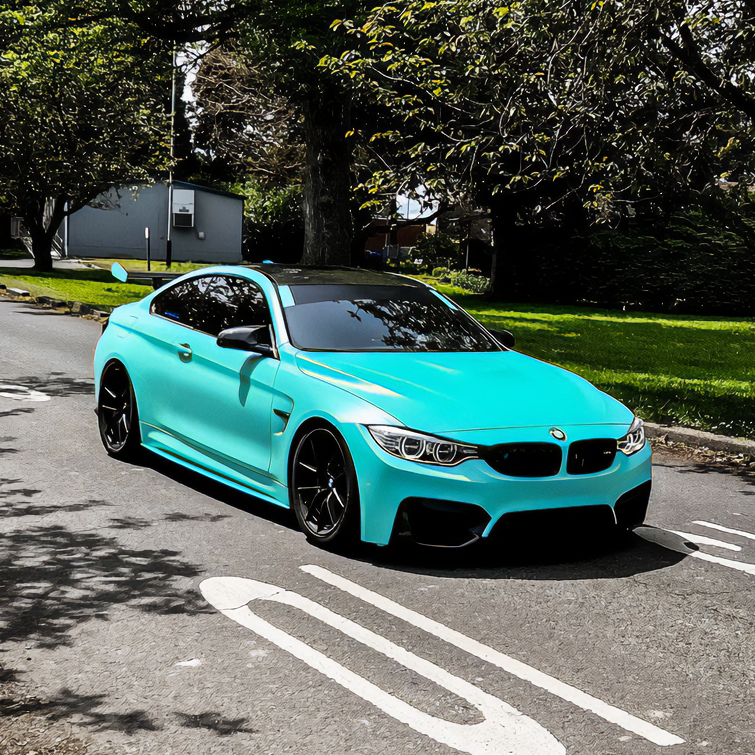 Wrap your car, bike or boat with VViViD.
While we mainly focus on cars in our content, such as showcasing our clients' projects on Instagram, our website, and other platforms, we also enjoy seeing people work on a wide range of other vehicles, as well as non-vehicle related items such as guitars, laptops, and art.
While we do appreciate the clean grey or black wrap jobs, if you want to increase your chances of being featured on our platforms and recognized by the wrap community, we encourage you to tap into your creativity and experiment with different colors and textures of vinyl. Show us something unique and eye-catching that really makes a statement!
Take beautiful pictures and or videos of your car!

 
Our content can showcase anything from the installation process to the finished product, and we welcome all high-quality submissions. We're looking for images in HD quality that showcase the wrap on the car, whether it's a full car shot or a close-up of a specific fender.
How do I take pictures of my car?
We understand that not everyone has access to a professional photographer, or perhaps you prefer the do-it-yourself approach even when it comes to photography. That's why we've put together some basic tips to help you take your pictures to the next level, whether you're using a camera or your phone.
By following these simple guidelines, you can increase the chances of your photos being selected for our platforms and showcase your work in the best possible way. So, whether you're a professional or an amateur, we encourage you to take advantage of these tips and share your best work with us!
Getting the best shots.
You know your car better than anyone, and we trust you to capture it from the best angles that showcase its unique qualities. While we won't dictate how you should highlight your car, we're happy to share some examples of ideal pictures from Luc and Jake that may inspire you.
Wraps used for Luc's car: VViViD+ Joker Purple & VViViD+ Matte Metallic Daytona Yellow
Wraps used for Jake's car: Ultra Gloss Metallic Sonoma Green, VViViD+ Satin Black & VViViD+ Matte Metallic Green (Ghost)
These pictures are just a starting point, and we encourage you to experiment with different angles and lighting to capture the best possible shots of your car. With your skills and creativity combined, we look forward to seeing some truly amazing photos that highlight your car and your wrapping skills.
Note that the more pictures you send from different angles, the better your chances of being featured. We welcome a variety of shots that showcase your car and the wrap, so don't hesitate to send us your best work from multiple angles.
Clean wrap.
To ensure that your wrap looks its best and has the greatest chance of being featured, make sure it's clean and free of any stains or marks that could detract from its beauty. The harder it is to edit out any dirt, stains or mess from your picture, the less likely it is to be selected for our platforms.
By presenting your wrap in its best possible condition, you'll help us showcase the quality of your work and capture the attention of the wrap community. So, take a moment to clean your car thoroughly before taking any photos, and you'll increase the chances of your wrap being seen and appreciated by a wider audience.
Do not alter original pictures.
To maintain the integrity of the original photo and ensure the best possible quality, we prefer unedited pictures that haven't been heavily altered or modified in any way. This includes avoiding any blurred backgrounds, text overlays, or other modifications that may distract from the beauty of your wrap.
By submitting unedited photos, you give us the best possible starting point for showcasing your work and presenting it in the most authentic way possible. This also makes the editing process on our side much smoother and more efficient, so we can feature your wrap in a timely manner. So, take a moment to review your photos before submitting them, and ensure that they are unedited and free from any unnecessary modifications.
You can submit your pictures and videos here. 
You can submit your pictures and videos to our email: marketing@vvividvinyl.com